Stats and history about your car & your driving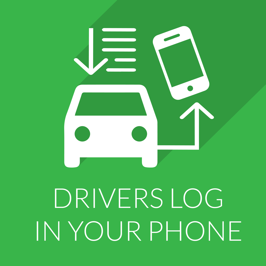 Save time with a personal driver's log.
Enerfy writes your log book automatically and lets you export it easily to pdf or excel. You determine the date range and send the entire file to your e-mail box.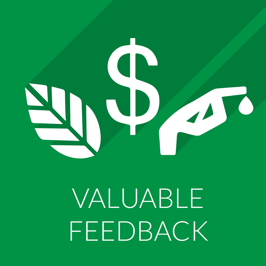 Adding 100 Enerfy points means 5% saving
With Enerfy you can compare your driving performance independent of car make or traffic. Enerfy – measures, compares and quantifies driving.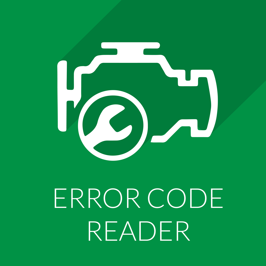 Read error codes directly in your mobile.
Understand the error codes and save time and money at the mechanic.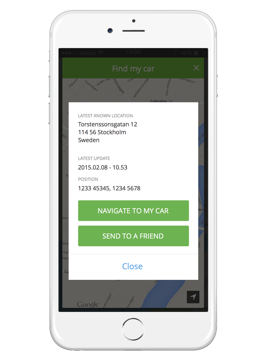 "Where did I park my car?"
Find your car quickly and easily. Did you forget where you parked your car? Don't worry, Enerfy knows where it is and will help you find its exact location.

Share the car - efficient and smart way to share the cars location with others. Now you don't need to decide in advance where to park the car. Enerfy sends directions to the one you want to share your car with.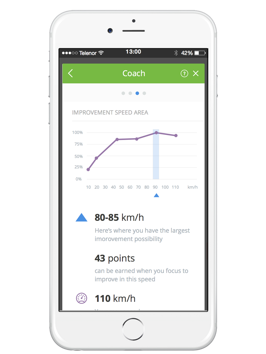 Get more speed out of you car but stay legal. How? Enerfy gives you the car's actual speed, so you can optimize it and save time. Your car's speedometer usually shows a higher speed than your actual speed. It is often 10% higher than your actual speed while driving 55mph or 110km/h. With Enerfy you get the digital speed direct from your cars database.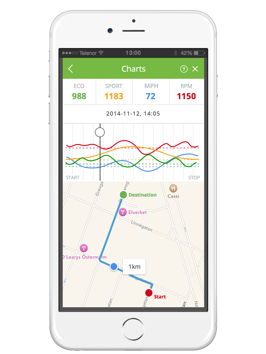 "NOW I CAN replay MY run"
With Enerfy Replay you can turn back the clock and check your driving data at specific times and locations.

Compare cars. Compare with yourself. Compare with friends.
Enerfy Sport Mode with racing feeling
A revolutionary new feature for those who want to compare their driving skills at higher speeds, for example on highways. Enerfy helps you drive like a rac car driver, fast, safe and energy efficient.
Open and global plattform
Enerfy was developed to be accessible to as many users as possible. It is created as an open platform in most ways.

WORKS WITH MOST SMARTPHONES AND LAPTOPS
The information from Enerfy is available on the following platforms: iOS, Android, Windows phone and the web.

WORKS IN CA 700 000 000 CARS
To get the most from Enerfy, purchase a Enerfy package that includes an OBD2 reader and the services. You can easily install the OBD2 reader in your car with one click. The OBD2 reader can be used in petrol and diesel cars manufactured in the US after 1996 and in Europe after 2001.

WORKS WITH UNLIMITED NUMBER OF DRIVERS & VEHICLES
Enerfy OBD2 reader can moved between your cars and can be used by multiple users.

WORKS WITH MULTIPLE APPS
Enerfy OBD2 reader works with multiple apps. We can recommend including iOBD2 from the X-tools for fault codes.

DO YOU WANT TO READ MORE ABOUT THE FUNCTIONS?